D.A.N.G. Club Begins Organizing Field Trips and Events
What GEHS's club dedicated to diversity is up to now.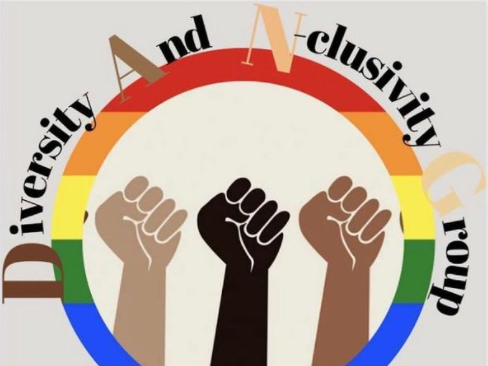 The Diversity and Inclusivity Group (D.A.N.G.) is different than it was when it was created in December 2021. The club has gained traction among students since then, so much so that they were able to plan events and field trips for the club, most recently a field trip that took place in downtown Kansas City, Missouri on February 22.
"This year is a year for us to get our feet wet and really use as a learning experience to see what exactly we need for the future," D.A.N.G. sponsor Jonathan Green said. "We just finished up in February a field trip to the Negro League Baseball museum, as well as the Jazz museum, and that was really, really fun. That's something we definitely want to keep on our calendar for next year. We want to put together more field trips like that for our group."
Not only has D.A.N.G gone on field trips, but also plans in the future to create merchandise. 
"One huge thing that we'll have coming down the pipe pretty soon here, we actually have made our own sweatshirts and sweatpants so once people have decided which ones they want, we're gonna go ahead and get those ordered," Green said.
D.A.N.G has teamed up with the Climate and Culture Committee to discuss certain celebrations to have each month.
"The Climate and Culture Committee is educators that work on building a better climate and culture for our community and D.A.N.G kind of falls under that," Green said. "Their passion aligns with our passion and that's building a better community for everyone."
Click on each story below to read more about D.A.N.G.!