The dress code at Gardner Edgerton High School is proper and standard and I believe it is not influenced by gender. Many people, however, dislike the dress code because it is unfair and it leans more towards women.
According to Denverparent.net "Gendered dress code singles out students as different, and they are frequently disciplined."
The Gardner Edgerton High School's dress code has requirements such as, no clothing with references to alcohol, drugs, or gangs is prohibited. Another dress code rule is no clothing with offensive language or symbols is prohibited. Many students and staff believe this is reasonable. Students discuss how this also follows the rule of not wearing clothing with hate messages. The final rule is no see-through garments, visible undergarments, excessively short skirts, shorts, or tops. 
"I was wearing a crop top and was told to change, [but] girls have worn worse and nothing was said to them." Kyla Gammill, a Sophomore said.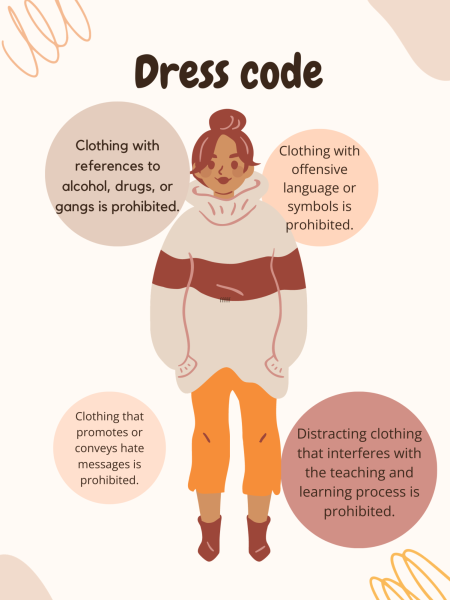 After reviewing the dress code, I found that the dress code has improved over the years. The dress code used to be more directed towards women, and the sections used to be more directed towards one over the other. Women used to get more dress-coded than men. I believe that the dress code is acceptable. The dress code doesn't lean towards one gender.
According to Denverparent.net "What I've learned is that we must extend our respect for others by not commenting on clothing or bodies or hairstyles, etc."
The dress code is reasonable and understandable. The dress code lets students express themselves while making everyone feel comfortable.
Over the years the dress code has changed a lot, most students now feel it is the most fair it has ever been. I believe that the change it has gone through has been drastic. The change has made the students and staff more equal and accepting. I believe that the current dress code doesn't need to change.