OPINION: Top 5 Artists This Summer
With summer approaching in just a few days, students have started creating their summer playlists. Here are artists we think will be popular.
Taylor Swift: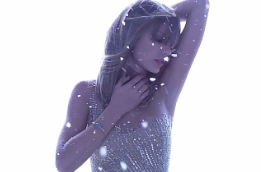 With Taylor's "The Era's Tour" going on, Taylor Swift is bound to be huge. Feelings of excitement for her concerts this summer and her surprise songs from fans all over the world, have us sure she will be the hot topic all summer long. Along with her "The Era's Tour", Taylor announced her "Speak Now" (Taylor's Version), releasing July 7th, also the same day Taylor comes to Kansas City. Her newest album "Midnight" came out in October 2023 with numerous top hits, including "Anti-Hero", "Lavender Haze", "Karma", and "Bejeweled". Taylor Swift will be bigger than the whole sky this summer.
Harry Styles: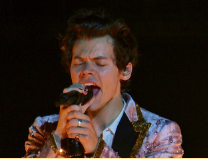 Harry Styles is very well-known and very popular. His upbeat songs usually become very popular in the summer. Last summer Harry released his "Harry's House" album, with top hits being "As it Was", "Matilda", and "Late Night Talking". A lot of his songs became a trend during this past year on different social media platforms such as Tiktok.
Morgan Wallen: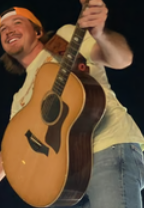 Morgan Wallen recently came out with his new album, "One Thing at a Time" just before his world tour which started March 15, 2023. Top hits include, "Last Night", "You Proof", and "Thought You Should Know". Wallen has been #1 on Billboard Hot 100 for 5 weeks. Wallen has been a hit for the past 7 summers. 
SZA: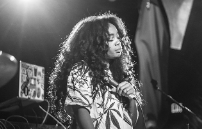 Many have described SZA as someone who exceeds the standards of RNB music. With her newest album "SOS" dropping at the end of 2022 she has gained a lot of recognition these past few months. Scoring her first Billboard 100 number 1 hit with her song "Kill Bill" she is quickly making it to number one on our playlist this summer.
The Weeknd
After his disappointing Superbowl halftime performance in 2021, The Weeknd has bounced back and is gaining his reputation back. The Weeknd collaborated on his song named "Die For You" with Ariana Grande, in February 2023. Their song reached number 1 on the Billboard. Other popular "oldies" of The Weeknd include "The Hills", "Starboy", and "Often." The release of his song "Blinding Lights" back in 2019, gained the title of being the most streamed song in Spotify history.