Ring Doorbells Pose Unaddressed Risk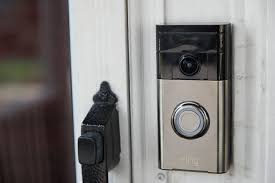 If you drove by a neighborhood, chances are you would see multiple houses with a Ring doorbell camera. These have become very popular for families to purchase for safety and for accessibility. The inventor of the Ring Doorbell Camera, Jamie Siminoff, went on Shark Tank to pitch his idea hoping to get a backer for his company. The sharks, however, rejected him.
Even though the sharks rejected him, Siminoff's company grew and in 2018 Amazon bought the company for over 1 billion dollars. Now you can see families protecting their homes with these cameras all over the world.
According to Ring.com these cameras are made to detect motion when people are on your property, send alerts to your phone, and to be able to see, hear, and speak to visitors in real time from anywhere.
Households normally get these cameras for safety, but recently these cameras have become popular to post funny or creepy clips on social media. More people are also using it to punish delivery drivers and porch pirates online.
Many people have uneasy feelings about this. "These devices make watching one another constantly feel acceptable, expected and even addicting," NBC said.
Ring has done nothing to address people's concerns, and instead made a TV show called "Ring Nation" where they feature viral videos that customers submit. 
Many people also use their Ring doorbell cameras to enforce the law. People are becoming neighborhood vigilantes, even for crimes that have been exaggerated or made up. By using footage from their Ring doorbell, users can accuse people caught on the camera of crimes that they may or may not have committed. 
Ring has noticed this and made an app called Neighbors. This app was made to help communities stay safe. People can send crime and safety alerts to their neighbors. Amazon also made the decision to work with law enforcement. According to New York Times, agencies can push out information to users of Neighbors, but also can provide a direct feed of user activity directly to connected police departments.
Some people are concerned that the app will lead to neighborhoods turning into places of constant surveillance and that it is creating suspicion that falls heavier on minorities.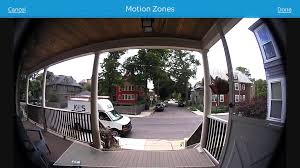 Chris Gilliard, an English professor at Michigan's Macomb Community College said, "Amazon is profiting off of fear, [and the strategy is to sell cameras] where the fear of crime is more real than the actual existence of crime."
People are worried this is leading to problems for society's future. 
According to New York Times, "Because smart devices are relatively new, powerful, and evolving quickly, it's certain that a whole crop of new privacy and security concerns are on the way. For instance, although Ring currently doesn't offer facial-recognition technology, there's been buzz indicating that it's in the works."
Numerous people have concerns that Ring offering facial- recognition will cause privacy concerns.
According to Aclu.org soon people think somebody just walking up to a friend's house could end with their face, fingerprint, or their voice being flagged as "suspicious" and delivered to law enforcement without their knowledge or consent.
Tests and research papers have confirmed the concern of suspicion falling heavier on minorities.
According to Aclu.org, "The ACLU's test is consistent with academic research demonstrating that face surveillance technology is less accurate for darker skinned faces and women. These systems threaten to further entangle people with law enforcement, ripping families apart and increasing the likelihood of racially biased police violence. In addition, this technology puts activists and protesters in danger when exercising their First Amendment rights."
There is a positive side to these doorbells. 
According to Onithome.com most families use them to ensure children are returning to their house after school safely, and users can ensure their packages are being delivered when they are away from home. They also said that if a thief were to see the device it may deter them from messing with the user's home.
Ring doorbells can be helpful for many, but it is important to know the risks that could come with the device.