GOP Loss Sparks Violence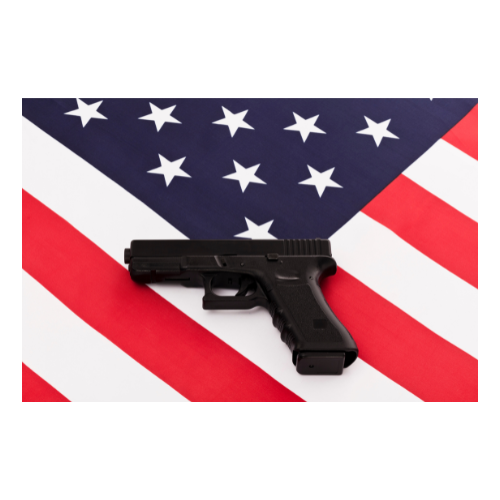 Recently there has been a series of gun violence towards Democrats because of a Republican politician who lost the recent GOP election in November. He couldn't handle losing, claimed election fraud, and hired people to shoot the Democrat's homes and offices. He recently has been contained under connections of him to the crime. There is still an ongoing investigation.
The central aspect to know about the story is "A 39-year-old felon who overwhelmingly lost a bid for the New Mexico state house as a Republican paid for four men to shoot at Democratic lawmakers' homes in recent months, including one house where a 10-year-old girl was asleep, police said" (APnews). 
These shootings were only a little off from killing an innocent child, all because of an election.
He was incredibly distraught over his landslide loss of 74% to 26% in the November elections (NBCnews).
The loss of the election was a trigger for Peña as it would cause him to explode into a rage.
The day after the election he posted "I dissent. I am the MAGA king"(APnews).
The investigation found "these shootings were indeed politically motivated," Albuquerque Mayor Tim Keller said. He called Peña "an election denier"(CNN).
Many leaders are very confident that these crimes were targeted and were because of Peña's delusional rage. Just like the January 6th incident, the reality of this loss was too intense, and Pena needed a reason to justify the loss. 
O'Mally noted that Peña was very upset and seemed even erratic. He was very upset that he had lost the election, so he began to accuse many elected officials of tampering with the election (CNN).
Peña could not handle the loss and did what a lot of people have been doing recently, making false claims of election fraud.
He spoke about his election fraud case to three commissioners and a senator who dismissed it. Some of these commissioners became targets (NBCnews).
This statement really shows Peña's irrational anger. Also showed how people did not take his anger very seriously.
He has allegedly contacted four people in Albuquerque, provided weapons and paid them to shoot at the Democrats' Houses, and at least once rode along. (NPR) 
This is all because he blamed the Democrats for his loss.
In one shooting, Peña tried to participate, but his gun malfunctioned before he fired a shot (NBCnews).
Peña has been accused of paying 500 dollars to four men to shoot Democrats at a house in New Mexico, almost killing a small girl. Police suspect him because of cell phone records, vehicle records, witnesses, and bullet casings (APnews).
Pena has substantial evidence against him which makes him the prime suspect.