New Style Of Drama Auditions Just In Time For Fall Musical
Musical theater is a genre of drama where singing and dancing play an essential part. The forgotten middle child is that musicals flourish from dancing! This fall season of 2022, the Gardner Edgerton High School theatre program is introducing dance auditions to the mix!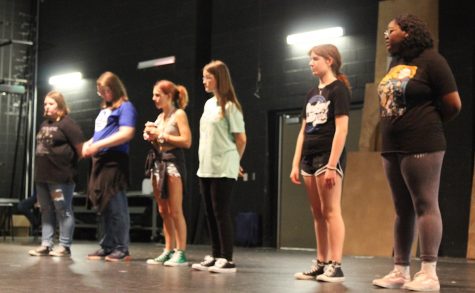 "The only thing that's different is the dance auditions. That's it. They're not more stressful, they're not less stressful, I'm just kind of used to it," senior Piper Warren said. "Musicals are half dance and half singing. If you don't have that dance element and you just have a bunch of kids who can sing, you're kind of shorting yourself."
Other theater participants gave their opinions about the different elements in the auditions this year.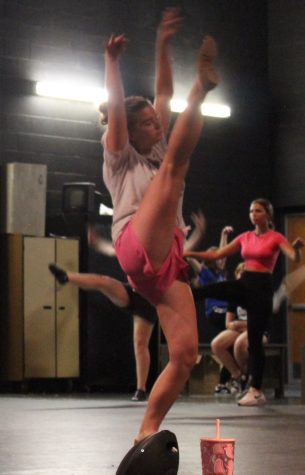 "The more information all the directors have, the more educated ideas they're gonna have for the musical,"  junior Conner Booton said.
Most students that were interviewed expressed varying statements of the same idea. However, prior to this year dance auditions did not occur. The audition strictly consisted of a vocal audition.
"It's just something I've always done in the past, it really helps sort of delineating lead roles [and] minor roles because that dance piece can be critical to a lead role," theater teacher, and director Jason Hagg said. "And if you can sing really well but not dance really well then we're sort of at a loss, if you can dance really well but not sing really well we're at a loss. It just adds a little bit of peace to the auditioning puzzle." 
Due to the outbreak of COVID-19, restrictions on activities have been a lot more specific than someone might think. The changing of drama teachers in the midst of the pandemic did nothing to aid the theatre program, instead causing the audition process to completely change. It seems that Hagg and the other directors finally seem to be in a place where dance auditions can be mixed in. In response, a few extra days were added to the audition process.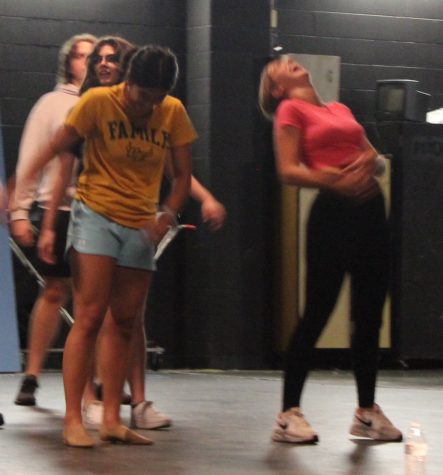 "[dance auditions added stress] a little bit, but not too much because it's very important to be confident in yourself. Like I know my skill level so I'm not too worried because whatever I do is the best I'm gonna do," sophomore Kenzie Cramer said.
The new addition to the audition process has brought a lot of new talent to the program. Some are excited about dance auditions but others expressed their concerns about the audition.
"It definitely adds a little stress, only because this is my first high school audition, but it also adds comfort due to the fact [that] I've already done a dance audition so it's something that I'm used to," freshman Skylynn Eden said. "If the directors get two auditions to see you both singing and dancing, it gives them more of an idea of what you can do and who you are." 
The cast and crew lists for Oklahoma! were posted Friday, September 2nd. The performances are scheduled for November 9th, 10th, and 12th at 7 p.m. with a 2 p.m. matinee on the 12th as well.