Taylor Swift, Harry Styles and Lorde Shock Fans by Mass-Releasing Projects
After a busy week for three big names in the music industry, fans of these artists share their opinions for upcoming and recent releases.
This past week has been a busy week for the music industry, most notably with well-known artists Taylor Swift, Harry Styles and Lorde. Swift announced a new single on March 22, "Carolina",  written for the new movie adaptation of the novel Where the Crawdads Sing. In an Instagram post announcing the single, Swift shared her appreciation for the project. 
"As soon as I heard there was a film in the works starring the incredible [Daisy Edgar-Jones] and produced by the brilliant [Reese Witherspoon], I knew I wanted to be a part of it from the musical side," Swift said. "I wanted to create something haunting and ethereal to match this mesmerizing story."
There is no release date for the single yet, leaving fans in anticipation for when Swift will make her next move. 
"It's odd, to say the least," junior Caitlin Nalker, who has been a fan of Swift since 2012, said. "It's not her typical material. I'm kind of excited though because it is something new to listen to."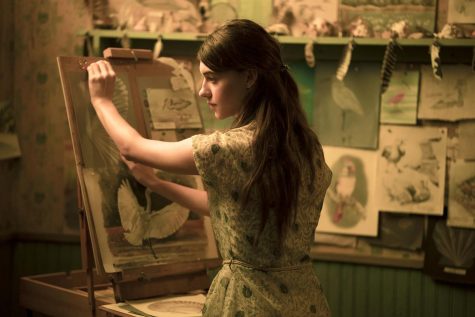 Swift's fans are constantly keeping themselves guessing with theories about Swift's next releases, so to be in suspicion of her releasing something spontaneously and without warning is not rare.
"I figured that [the new release] would be the re-recordings and not something brand new because she went MIA for a hot minute," Nalker said. "[I am looking forward to] the different [material] than what she's done before, instead of other re-recordings. But ["Carolina"] is still up her alley. It will just be a different category."
Announcing something more extreme, Styles confirmed fans' suspicions on March 23 by announcing his new album Harry's House, releasing on May 20, 2022. He also released a short video to go along with the promotion before announcing the lead single, "As It Was", on March 28, to be released this upcoming Friday, April 1.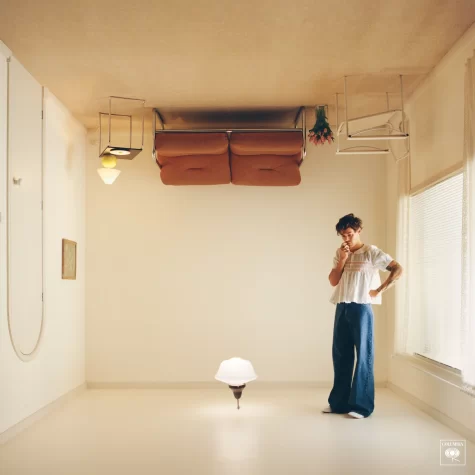 "I'm feeling literally wordless," sophomore Rylee Sherwood said. "Screaming, crying, and throwing up. [I'm looking forward to] forcing my boyfriend to listen to the car and also listening to it on repeat while I sleep."
Like Swift's fans, Styles's fans also like to create theories regarding his next moves. After a two and a half year release hiatus, tensions were high in anticipation for his third album.
"[I absolutely saw] theories on TikTok," Sherwood said. "It's International Women's Month, so [releasing something] just seems like a Harry Styles thing to do. I love Harry Styles, he is my father."
Lorde released a music video on March 22 for her song, "Stories from a Girl (Who's Seen It All)", released originally on her 2021 album Solar Power. The song is a response to her 2013 song, "Ribs", featured on Pure Heroine.
"I really liked [her music video]," senior Elyea Soileau, a massive Lorde fan, said. "I thought it was cute because it showed all three of her album eras: Pure Heroine, Melodrama and Solar Power … it [shows] that when Lorde was young, she thought that she knew everything but now the older version of herself is talking to her younger self saying, 'These are secrets from a girl who has seen it all and you don't even know [anything] yet."
Soileau, being a big fan of Lorde, loves to break down the songs and videos to understand every meaning and clue behind the lyrics and imagery to get the most out of the art.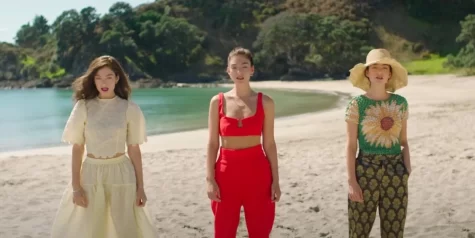 "People judge so hard on Solar Power because it's not like her old music, which has made people not want to listen to it," Soileau said. "But, if you really listen to it and really understand the storyline and how it is [focused on the idea of being] environmentally friendly, it's a really powerful message."
Soileau has also shown support for the artist in various ways.
"[I have bought] Solar Power on vinyl, [as well as] the special edition Solar Power and Melodrama on vinyl," Soileau said. "There are posters all over my room. My friend bought me a Solar Power CD with notecards, which are in my room. I don't have any merch because it's kind of expensive, but I am going to her concert in Minneapolis on April 25. I follow [Lorde] on [all social media] and I stream all of her music."