Players Feeling Optimistic as Spring Seasons Begin
Spring is here, and with a new meteorological season comes a new sports season. Read to get an inside look on how players are feeling going into the 2022 season.
Coming down off a tense and competitive 2021 season, this year's baseball and softball teams have a lot on their plates: incoming teammates to get to know, a newfound chance for winning the state tournament after each placing in the top three last season, and the nerves that come along with playing a competitive sport. Staying positive for these team members is crucial as they navigate their way for their next – and for some, final – season.
"I'm feeling pretty good about this season … I feel like we've got some pretty solid teams," junior and pitcher Grace Rieder said.
The softball team is mostly made of well-versed players, many playing for recreational teams or for the school in years past, but the possibility for disparity in seniority does not mean that the players are treated differently.
"Everybody is so friendly, you always feel like you're part of the team, which is awesome," Rieder said. "… It's really like a family, and it makes everything super fun."
Softball has the ability, like any sport, to play a big role in people's lives. Some bigger than others, but it almost always leaves a mark.
"The main impact softball has had on my life is probably the relationships I've been able to form through it," Rieder said. "There are quite a few friendships I've developed playing softball, especially when I was younger, that I think have played a part in who I am today,"
Not everything is perfect, though. As much as students and players speak of the highs, there are always lows. Like anything, mistakes can happen in a split second, quickly turning the tides of a game. Overconfidence is a lethal game-killer.
"The only worry I have about this season is coming in too confident," senior and 3rd baseman Erin Michael said. "I think if we just play as a team and don't get in our heads, we will have a winning season."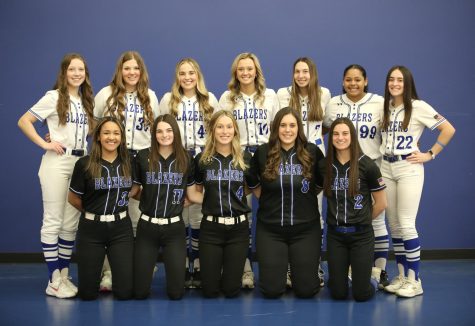 Many players on the softball team are seniors, meaning this is their last season playing with the school. Some take it in stride, and revel in their time with friends.
"I am most excited to hopefully have another successful season, and cherish my last high school softball season," Michael said.
The commitment doesn't stop at the players. Coaches and teachers have just as much of a stake in the game as the kids, and they show it.
"Our freshman year, our assistant coach Mr. Terry Zerr saw the potential of us … and decided to stick with us until the end of our senior year," senior Kaylah Newman said. "He held off [on] retiring because he saw the potential of our softball team."
Baseball, like softball, is packed with exciting games to look forward to, an energetic aura, and a team that seems like they can read each other's minds.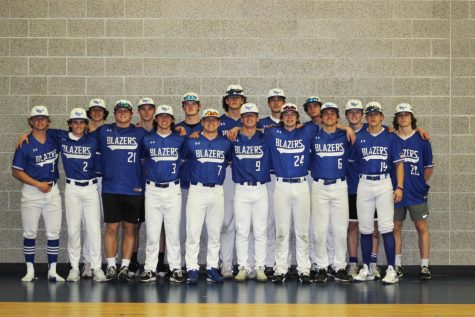 "We have a bunch of seniors out this year, nine seniors I think," senior and center fielder Jake McClure said. "That whole group is a lot of fun."
The team is nothing short of determined. When in the right headspace with the right energy, the Blazer baseball boys are unstoppable. With big team wins, McClure credits it as a team effort.
"Last year at state, we had a bunch of close games against Derby," McClure said. "We were down 3 to 1. We came back with a big ending, 6-3 … We have an attitude that says we're never gonna quit."
The first Varsity baseball game is Friday, March 25 at 4:30 pm, and the first Varsity softball game is Tuesday, March 29 at 5:30 pm. Click through the gallery below to view some pictures taken during tryouts.