Alyssa Rutherford Receives Presidential Scholarship from Ottawa University
Senior Alyssa Rutherford was gifted the opportunity to attend Ottawa University on a Presidential scholarship recently, taking her down a different academic path for the next few years.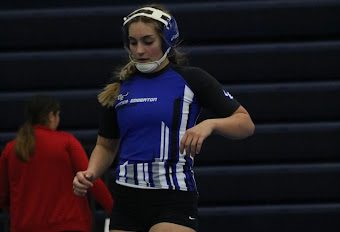 Senior Alyssa Rutherford has received a full ride scholarship from Ottawa University after passing intense tests and challenges. Rutherford had always known she'd wanted to go to college. However, Ottawa wasn't her original plan. 
"Up until a few months ago, I was set on going to JCCC after high school," Rutherford said. "I hadn't applied to any colleges when Ottawa coaches approached me."
Rutherford has been involved in girls' Varsity soccer throughout her high school career amongst other extracurriculars such as Student Council, but she decided to join the wrestling team her senior year.
"I wanted to challenge myself by trying something new," Rutherford said.
Being her first time trying the sport, wrestling proved to challenge Rutherford, both emotionally and physically. 
"[My season] started off rough because there was definitely a learning curve that I had to get through," Rutherford said.
 Nevertheless, she persisted and ended up being recruited by Ottawa Wrestling Coach Dalton Weidl.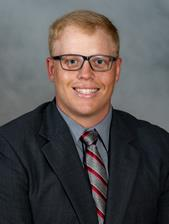 Rutherford decided Ottawa University a fit for her and where she wanted to be. She competed for and received their Presidential Scholarship, which will cover 100% of her tuition.
"The scholarship competition had two rounds," Rutherford said, "The first round is an application including a transcript, ACT scores, three graded papers and two recommendation letters. Fifteen students were selected to proceed to the second round. The second round consisted of a timed essay and six interviews."
Rutherford had successfully passed through both rounds and Ottawa University granted her the scholarship.
"I was shocked to learn that I got a full ride," Rutherford said. "I had thought my interviews had gone well, but I didn't want to get my hopes up just in case. When I got the phone call, I immediately texted my parents and couldn't stop smiling. My parents were very excited and proud."
Rutherford is now fully committed to Ottawa University and plans to live on campus while studying the Science of Applied Psychology with a focus in Criminal Psychology. She will continue to wrestle and hopes to get involved in more activities on campus when she gets there.