Healthcare Heroes on the Rise Through CNA Class
Through teaching provided by JCCC's CNA class, senior students are able to take on their first challenges as a healthcare worker.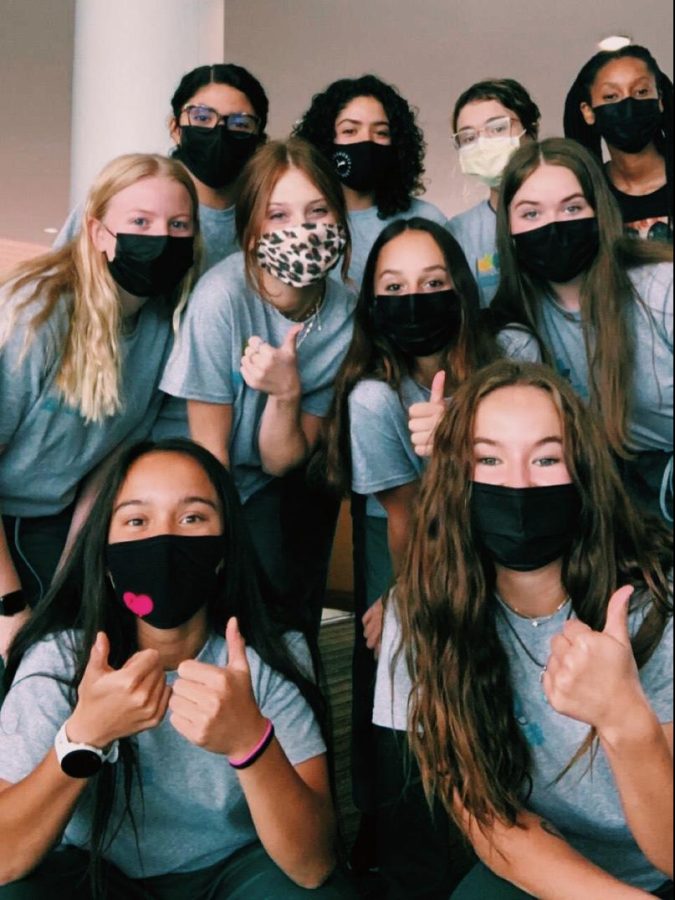 Students at GEHS have been working behind the scenes to become future healthcare heroes through a course offered by Johnson County Community College called the Certified Nursing Assistant course (CNA). The CNA course is held at JCCC's Olathe Health and Education Center and enables students who are planning on pursuing a career in the medical field to earn their certification and broaden their chances of earning jobs in the future. 
"The class is definitely interactive," senior Josie Coffelt said. "We do a lot of lab activities; [the students] practice taking blood pressure and we even [practice] putting briefs on each other. We have learned how to do perineal care on mannequins, we have practiced taking each other's temperature, respirations, pulse and other vital signs. We have learned how to help position residents and help them walk."
Although the atmosphere of the class can be exciting and extremely interactive, CNA is not a class that is taken lightly. Students training to earn their certification are constantly challenged with new tasks, difficult tests, and an overwhelming amount of studying. 
"The class itself is difficult and definitely fast paced," Coffelt said. "I definitely have to work hard outside of class so that I can do well in the class. [The class] has a heavier workload than normal. We have to read our book outside of class and study a lot for the tests."
Although the class can be mentally draining at times, many students feel as though the class is certainly worth it in the long run. 
"The CNA class definitely helped a lot," senior London Hollis said. "I feel like I know how to do things properly and the right way. It's good to know that I'm giving people the care that they need and deserve."
"
I have learned so much more than I thought I would.
— Josie Coffelt
After students successfully pass their three major exams through JCCC, CNA students begin their clinicals about halfway through the semester. 
"We all go to a nearby long-term care facility called Good Samaritan in Olathe," Coffelt said. "We practice all of the material that we've learned in class on real residents in the facility."
After CNA students pass their clinicals, they are required to take the state exam at the end of the semester. If students are able to pass their state exam, they receive their certification as a Certified Nursing Assistant and are able to apply for jobs immediately after receiving their certification. 
"After I got my certification, I applied to Meadowbrook Rehabilitation Hospital in Gardner, Kansas and started working right away," Hollis said. "[My job] is a lot of work, but the CNA class helped a lot."
Many CNA students believe that the Certified Nursing Assistant course is an extremely insightful class to take if others are planning on pursuing a career in the medical field in the future beyond high school. 
"The class allowed me to get out of my comfort zone since we have to do activities in class with each other that I was a little uncomfortable with at first, but I've gotten more used to them," Coffelt said. "I am glad that we had to interact because I need the practice so that I am able to work with real residents. It has been a really great experience and I'm really glad that I took the class."
The Certified Nursing Assistant course is only offered for seniors to take and stretches one full semester. Below are student-shared pictures of the class.