What Music Are Students Listening To?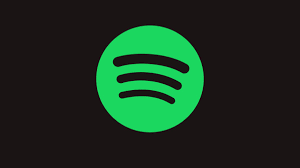 Serge Otiankouya, Journalist
Oct 26, 2021
A poll was created to determine what kind of music Gardner-Edgerton students are currently listening to. Students from grades 10-12 were first asked to present their most favored artist and song from the artist before responding to the poll.
"[My favorite artist is] Lauryn Hill, [my favorite song by the artist is] 'Peace of Mind'" sophomore Kirsten Collins said.
Hill is regarded as one of the greatest rappers of all time, according to sources like Tuko and NME.
"My favorite artist is Jason Derulo, [my favorite song by the artist is] 'Ridin Solo'" junior Dawson Willams said.
Derulo has been in the music industry as a solo artist since 2009 when he released his debut single "Watcha Say", which is on the same album as Williams' favorite song.
"My favorite artist is Youngboy, [my] favorite song is Smoke Strong by Youngboy" senior Johnny Padigos said.
Youngboy NBA began his career by releasing six mixtapes, for which he gained a following before becoming famous.
For the poll results, over half of the participants chose later decades. Between music from the 1960s and music from the 1970s, 89% of 95 students who took the poll chose the 70s era. Between the 1980s and 1990s decade, 58% of the 96 participants chose the 90s era. Between the years 2000 to 2010 and 2011-2021, 52% of the 108 participants chose 2011-2021, the present-day music era.