Freddy's and Culver's Coming Soon to Gardner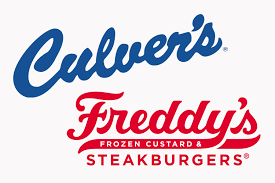 Serge Otiankouya, Reporter
Sep 7, 2021
Two competing burger and ice cream joints will soon become options for GEHS students. Gardner is in the process of constructing a Freddy's Frozen Custard and Steakburger and a Culver's restaurant.
Both of the family-friendly food places will sit on the north side of East Main Street at Cedar Street, between Sonic and QuikTrip. The plan was announced on March 15th of 2021, but the date of when the restaurants will be finished with construction is still to be announced.
"I think Gardner should focus more on taking care of the people with hospitals, and doctors, and even paying higher funds for the teachers," student Dawson Kindler said.
Another student Gabe James had something different to say as well.
"Nah, they probably should've changed it from Freddy's and Culver's to like a Chick-fil-A," James said.