The teacher makes the student
Looking back on my high school career, I've definitely had my fair share of what I'd consider good and bad teachers.
Even from the bad teachers, I have learned new things. You can always pick something up from a teacher that you didn't like.
Different teaching styles work well with different students. Some students simply want to be left alone and not asked how their day is going. On the other hand, students like me really like teachers who care about more than just my school work.
I love it when teachers show they care about your personal well being.
Some teachers just understand that we, as students, have a life outside of their classroom. And a teachers job isn't always to drill us with hundreds of homework problems.
And of course a teacher's personality can make a difference too.
Some teachers are outgoing and humorous, and they make class time enjoyable.
Chemistry teacher and supporter of athletic activities, Mr. Kipp, is a great example of a humorous teacher. He makes class fun the minute it starts by having a 'Kipp-spiration' on the board, which is basically just an inspirational quote.
Kipp can change your attitude by teaching so enthusiastically, as he usually does.
Then there are teachers simply want to get the school day over with.
A good teacher is just there to teach. A great teacher teaches and keeps you learning outside of their classroom.
A great teacher makes sure a student is learning and excelling in their class. A great teacher makes sure that a student is safe and feels comfort in the classroom, and that the student knows that their teacher is willing to help with anything and be there for them.
There was a teacher who completely changed the course of my life. It was my sixth grade teacher, Mrs. Mckedy.
I will never forget how I was dreading the first day of school that year. I will also never forget how the second she saw me, she greeted me with her bold personality and welcomed me immediately.
I instantly knew that this was going to be a good year for me. Sixth grade was unique for me, in a good way, because of Mrs. Mckedy.
It's important to let teachers know how you feel about them and their classroom, because it gives them feedback on what they should improve on.
If a teacher doesn't want to know how you felt about their class and what you think you've learned, then they are doing something wrong.
Teachers should care about the student, because in the end, the students are the ones running among the world.
A great teacher is important because they will prepare the student for things other than academics.
About the Writer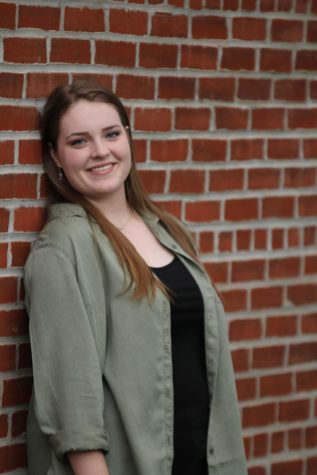 Madeline Owens, Editor
Hello! I am a senior this year and I also am the editor of The Blazer. I enjoy shopping, playing with my pets and hanging out with my friends. I hope you...