All About Color Guard
  Color guard is an activity that goes under the radar fairly often. Students will attend home football games and forget how much dedication goes into color guard. Color guard is always there showing love and support, just like the band and cheerleaders, but often go unnoticed by the students.
Color guard is incorporated with the marching band and march right alongside them."Color guard is the team members of the band who twirl rifles, flags, and sabers." said Biggs. At the end of the year, they start looking for new team members and even have summer practice to prepare for next year. "In May we have a week of auditions and over the summer they have 3 weeks where they work on fundamentals and routines to be on the team" stated Biggs. In order to get ready for game days Emily Gardiner stated that the team practices two to three times a week to get ready for game days and freshen up their routine. In case you were wondering on how to become, a captain for the color guard Shelton gives this advice to rise to the top. "You have to work hard and show a positive attitude and be a good leader for your team and show heart and dedication for the team." While I asked Gardiner on her process to become a captain as well, she said "I had two interviews, one with Mr. Biggs and one with my coaches. Then I had to write an essay on why I wanted to be captain and people voted on who they wanted to be captain."Lastly when asked if she enjoyed color guard Gardiner simply stated "Heck yeah." If you have any more questions about the color guard team feel free to head down to Mr. Biggs in the band hall and come out and support your color guard team every home football game!
About the Writer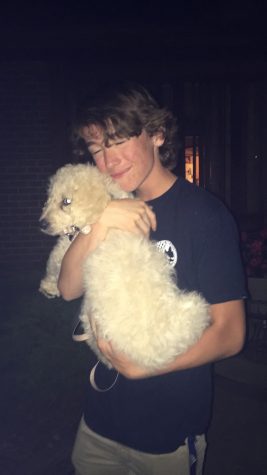 Avery Turner, Staff Writer
Hi, I'm Avery Turner and I'm 17 and a senior here at GEHS and a first-year staff writer for the newspaper. I normally am the quiet guy in class but I also...