Voter registration: Why and how to go about it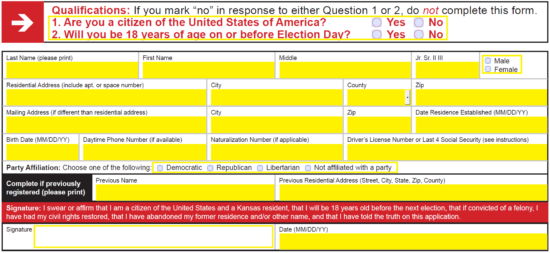 Voting can be a very important thing, especially for those who are just about to turn 18. As of the 2016 presidential election, 18-year olds voting was at the highest it's been since 1984.
"It can be really intimidating, but it isn't. It's really easy," but, "being informed is the tricky part," Derrick Abromeit, US Government and Honors US Government teacher said.
Abromeit became a registered voter shortly after he turned 18, and he was still in college when he first voted in the 1984 presidential election. He said that an advantage of registering while you're young is that, "you can vote if you choose to, but you can't vote if you're not registered."
Deb Osborn, AP European History, American Government, and Sociology teacher, also describes registering as, "pretty straightforward". Osborn became a registered voter at 18 in her government class. According to Osborn, it's important for students to, "get involved as early as they can and getting interested in the political process and how it works … because at some point it's going to affect you sooner than you think."
According to Osborn young people should register to vote because, "it's their government too, so it's important for them to take part in it. More so than that, it's important for them to become educated about the issues so that they really understand them and not just vote based on hearsay, or vote based on what they've been told."
Senior, Lance Hunter, is a registered voter. He registered through the DMV, and described the process as "pretty easy".
"You just go up to the DMV, and when you get your license they ask if you want to be registered. They just type it into the computer, and you're registered," Hunter said.
Abromeit says that becoming a registered voter can be complicated, but "call your county registrar and ask what you'll need to register", and Osborn says students "might want to think about whether they want to affiliate themselves with a party." If you choose to register when you turn 18, staying informed is very important. Making sure you're up to date with who is running, where the election is being held, what times voting offices are open, and all of the ins and outs of voting is important if you're planning on registering to vote. Also, think about a political party, if that's something you want to do.
You can register online or through the DMV. Voting offices near here can be found at the Edgerton Methodist Church, First Baptist Church of Gardner, New Century Fieldhouse, American Legion 19 of Gardner, Gardner Senior Center, Gardner Church of Nazarene, Fellowship Bible Church, New Life Community Church, and Grace Baptist Church.
Any and all information you need to register can be found at http://www.voteks.org.