Juniors in seniors out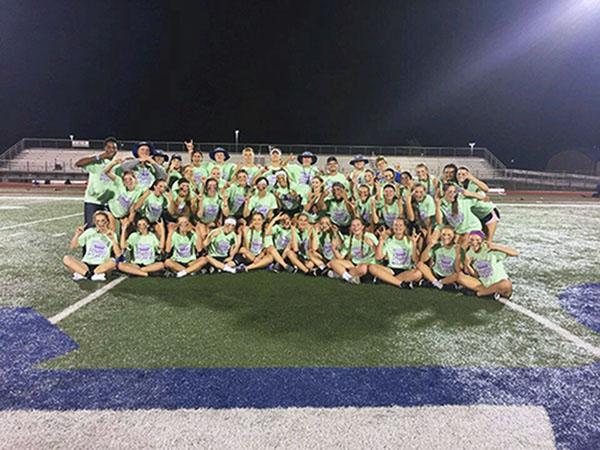 Wednesday, Oct 5th, the girls of the class 2018 defeated the girls in the senior class in the annual homecoming powderpuff football game, 28-20.
Every year, the game is supposedly manipulated to help the seniors win the game in honor of their last year as a high schooler.
"As referees, we do keep in mind that this is the seniors last year but we do play a fair game" Adrian Pearson said.
This year there was a new winner. The class of 2018 took the title of being the only class that has beaten the seniors.
"At first I did not believe it. My heart was racing and I felt so much joy," junior coach Parker Guffey said.
According to the junior coach Keegan Michaels the girls did an amazing job and were extremely easy to coach. He also stated that the executed every play and the entire team was a star player.
On the other side, the seniors were very disappointed about the defeat that they took on that night.
"I was very upset and it was as if i had just got slapped in the face," senior Abby Cox said.
Senior coach Zach Bass explained the frustration and disappoint he felt knowing that this was his last year as a powderpuff coach.
When asked, the senior girls agreed that if possible they would go back and play the game again and better.
"Powderpuff is not only an amazing bonding experience for the girls, but also for the coaches," junior Doug Plank said. "I had a great time coaching this group of girls and learning new things from the senior coaches," Plank added.