Step to the mat
Female students join wrestling team
It is a stereotype that wrestling is more of a masculine sport.
"Wrestling is [generally considered] masculine because it is one-on-one, it's aggressive, and it's physical," wrestling coach Tyler Cordts said.
However, girls who actively participate in wrestling prove that stereotype inaccurate.
According to the National Wrestling Coaches Association [NWCA}, in most communities across America, there are a growing number of wrestling clubs that offer developmental and participation opportunities for young girls.
Currently, USA Wrestling reports more than 5,500 female members of all ages that wrestle.
Two sophomore girls, Maggie Goodwin and Serenity Stafos, have participated in school wrestling since their seventh grade year.
Additionally there is one freshman girl on the team, Abigail Daniels.
"My goals for the season are to recover quickly from my injury and just do the best I can, and have fun with it," said Goodwin.
Stafos is not wrestling this year because of other priorities.
According to Kids Health, playing sports has benefited girls overall wellbeing drastically.
"Wrestling affected my confidence by boosting it some, because being one of the only girls on the team, and gaining the respect from all the other boys on the team was a big deal to me, and they didn't just think of me as someone who couldn't do what they could do," Stafos said.
Goodwin, at 115 lbs, has been reaching her goals and making friends through wrestling.
"Don't be afraid of what you do. Just be confident, and if you're really passionate about it, then that shouldn't stop you from doing what you do," Goodwin said.
About the Writer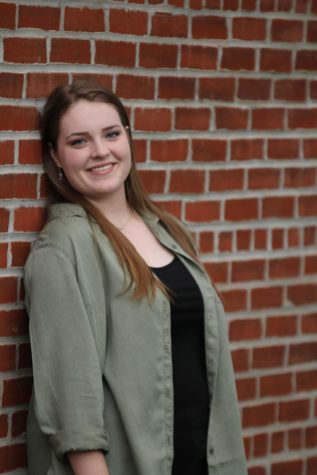 Madeline Owens, Editor
Hello! I am a senior this year and I also am the editor of The Blazer. I enjoy shopping, playing with my pets and hanging out with my friends. I hope you...