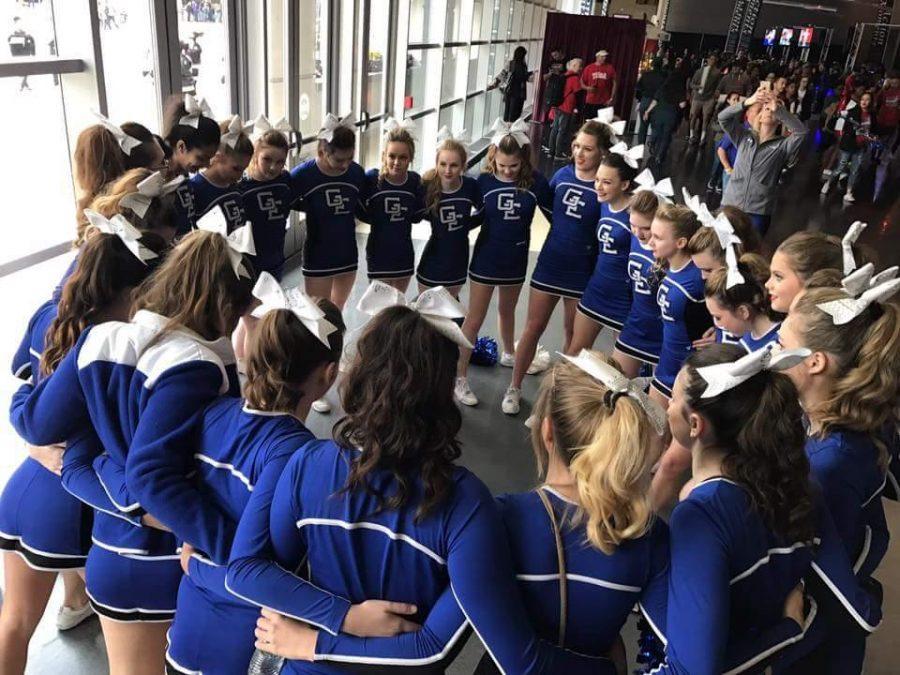 Sydney Borstelman
The competition cheer team traveled to Dallas, Texas Jan. 20 through Jan. 22 for the NCA Nationals. The team earned a spot in the competition by receiving a bid at the NCA summer camp they attended in 2016.
The team performed three times in Dallas in two different competitions. One of the performances required the girls to do a short cheer in front of the judges called a time-out cheer. The second performance, landed the girls a spot in the finals where they had to do the same cheer again.
"During the performance I just felt a huge adrenaline rush and I was just hoping my team would hit everything and that it would be perfect," senior captain Libby VanRheen said.
There were more than 50 teams competing at nationals. The girls placed 10th in their time-out cheer and 7th in entire the competition.
"It was such a rewarding experience and we saw all our hard work pay off," senior captain Sydney Borstelman said.
The team has been saving money for the trip since they earned their spot in the competition last summer. They participated in a variety of fundraisers to raise money. Many girls volunteered their time at a local pumpkin patch. The money they saved paid for music, a choreographer, transportation, the hotel, and the competition itself.
"We paid for a choreographer and music in order to have a great routine," Borstelman said.
The girls started practicing their routine back in October. They had practices every morning at 5:30 and a few practices after school too.
"This competition was my last time performing as a GEHS cheerleader and I don't think I could have ended my career any other way," Borstelman said.